Single-Sign-On (SSO)
Single-Sign-On (SSO) is a mechanism for verifying your identity when you to sign onto UCSD applications and websites. SSO works with Active Directory (AD), Business Systems, and/or Student accounts. The application or website you are trying to access determines which type(s) of account may be used to sign on.
The sign on screen specifies which account credentials you should enter: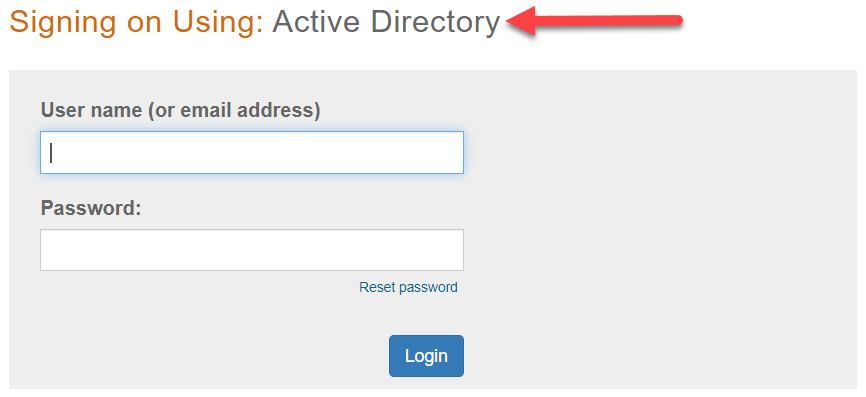 You may see a dropdown list, which means you can choose which account credentials to use: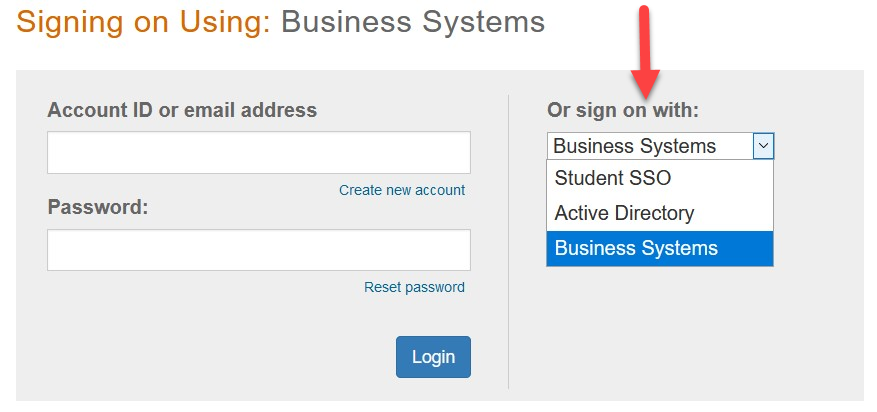 If you have problems signing on, contact the support team for the account you are trying to use (i.e. AD or Business Systems).